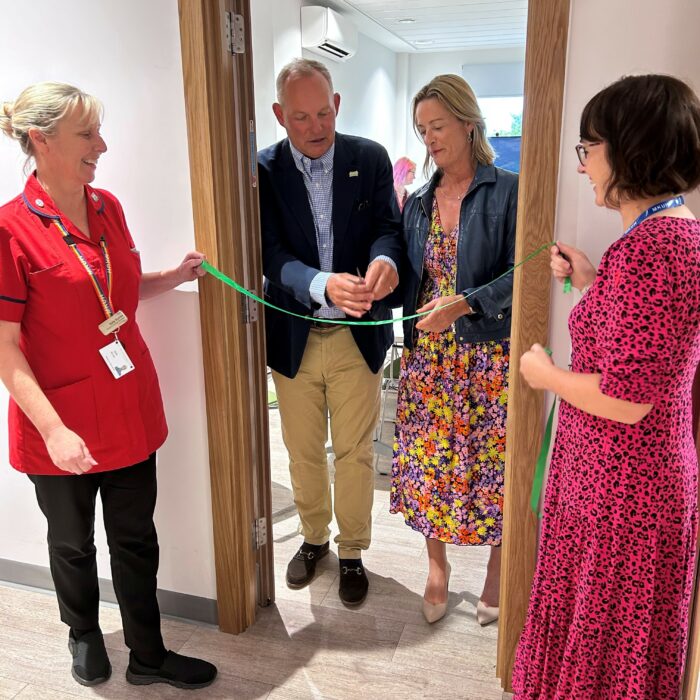 Last Friday a second MDT room was opened at the Milton Keynes University Hospital Cancer Centre, completely funded through charitable donations.
The MDT (multi-disciplinary team) room is the place where professionals across the cancer team meet to discuss patients and how best to treat and look after them after they have been diagnosed.
The team would expect to deal with roughly 200 patient cases per week – all from in and around Milton Keynes.
Head of cancer services and lead cancer nurse Sally Burnie says: "It's such an important meeting, and as our suspected cancer referrals have almost doubled over the last year, we needed a second room to cope with the increase in meetings.
"It enables the team to work towards the 28-day target to let a patient know if they have been diagnosed with cancer or they can be discharged from the pathway.
"The room contains the technology suitable for people to join remotely, not just from our hospital, but others we work with as well. It enables key multidisciplinary discussions on a patient's diagnostic results and the treatment plans required – this is vital so we can discuss all of the patient's needs in detail."
The room was opened by George Anson and Julia Gallagher, who organised a special Golf Day for the cancer centre whilst Mr Anson was the High Sherriff of Buckinghamshire. It was thanks to this Golf Day that the charity was able to fully-fund the project.