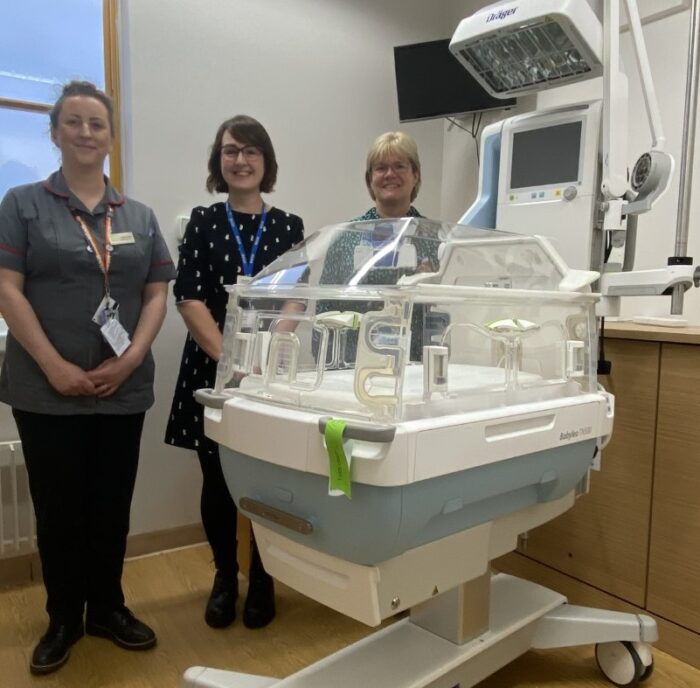 The MyMiltonKeynes team visited the Neonatal Unit this week to see the 'BabyLeo' incubator bought thanks to their amazing fundraising efforts.
Last year, MyMiltonKeynes raised £3,000 for Milton Keynes Hospital Charity through its Spring and Winter Fashion Shows at John Lewis. These vital funds exceeded initial targets and have gone towards the purchase of two new chemotherapy chairs for the Hospital's Cancer Centre, and a new 'BabyLeo' incubator for its Neonatal Unit.
Melanie Beck MBE, Chief Executive at MyMiltonKeynes said: "We were overwhelmed by the response to both the Spring and Winter Fashion Shows at John Lewis and the money raised as a result, so it was wonderful to visit Milton Keynes University Hospital and see how these funds are benefiting both the Oncology and Neonatal Units.
Milton Keynes Hospital Charity does a tremendous job raising awareness of the facilities needed to support the sick and vulnerable in our community. Now, as work begins on developing the multi-million pound radiotherapy unit, we are looking at ways to continue our support."
Many thanks to MyMiltonKeynes and the team for all their incredible support for patients and families at the hospital.