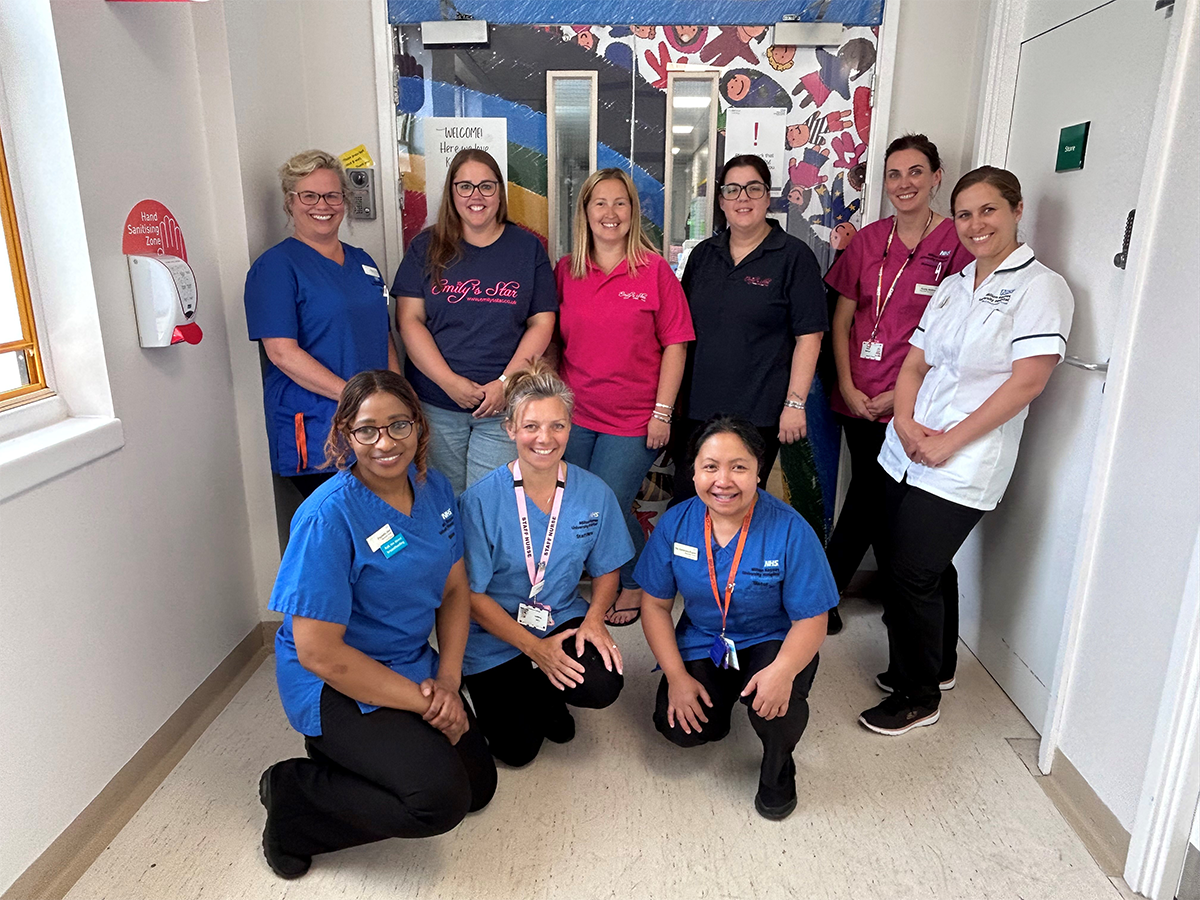 We love our charity partners!
And so we're really proud to give BIG thank you to the team from Emily's Star who have agreed to fund our vCreate system for another year!
vCreate is a brilliant way for the neonatal team to support parents who have a baby on the unit, and so can't be with them all the time – through the system they can access video updates that provide so much reassurance. Over the past six years, more than 1,000 families have benefitted.
Katie from Emily's Star says: "Milestones in all new new-born babies are huge but are such bigger tasks for the smallest babies and being able to record these for families to relive & share with family is priceless. I just wish this was around when the neonatal unit cared for my own daughter, capturing those moments would have been incredible and it's an honour to provide this to other parents who are being cared for by the neonatal unit just like Emily was."
Thank you so much to the team at Emily's Star, we really value your support!