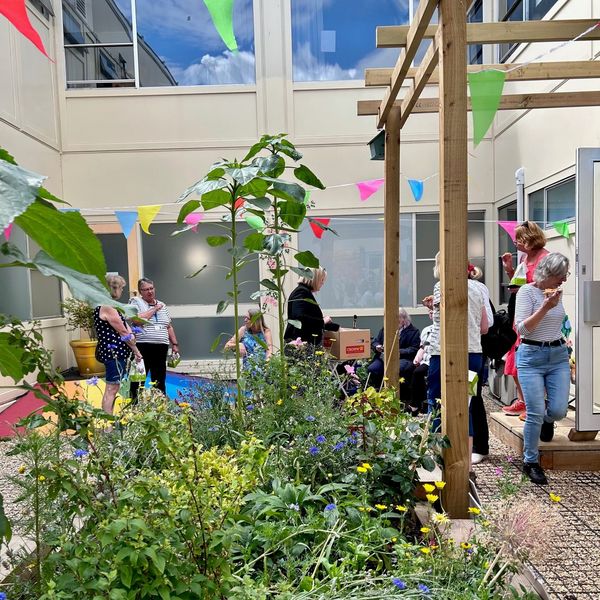 Yesterday we were very proud to attend the launch of a special garden for our pharmacy team, which we helped to transform and repurpose by funding the painting of a beautiful mural by Charlotte Designs.
Transforming the garden was the idea of Michelle and the pharmacy department, who wanted to make use of a neglected space for their breaks and taking time out in their busy days.
The garden was made possible with the support of MK Friends of Milton Keynes Hospital & Community, Parias Construction & Interiors and the charity's general purpose fund. The pharmacy team also raised an impressive £2,000 from car boot sales, raffles and other activities too!
We're really pleased to share the before and after photos below, and are happy to hear that the courtyard is already receiving such positive feedback.
Well done to everyone involved!