Following a successful trust application to Morrisons Milton Keynes Hospital Charity has been selected to receive £20,000 grant. The donation will be used by the Neonatal Unit at Milton Keynes Hospital to help treat babies with Jaundice.
Jaundice is a common condition that affects around 80% of babies born prematurely. It is caused by the build-up of bilirubin in the blood, a yellow substance produced when red blood cells, which carry oxygen around the body, are broken down. I can be a terrifying experience for new parents. Seeing your child under a Phototherapy lamp can be distressing, disruptive for those in the ward due to the bright lights and can act as a barrier for mothers to connect with their infants through fear of interrupting the infant's treatment. Last year 119 babies on the Neonatal Unit required treatment for Jaundice.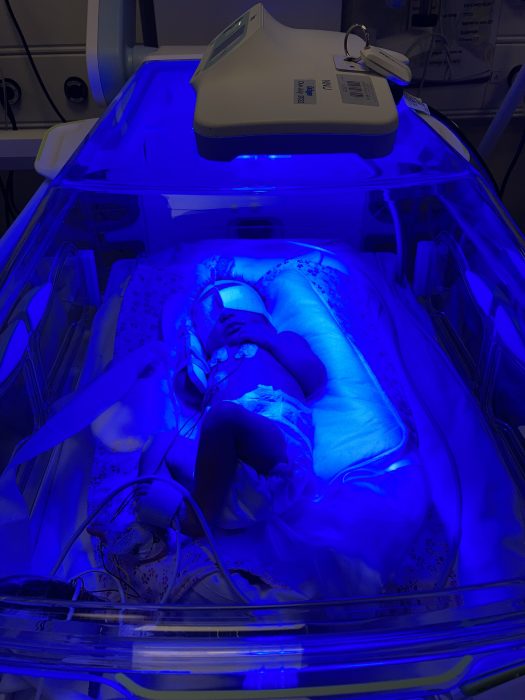 BiliSoft LED Phototherapy blankets enable babies with jaundice to be wrapped in, and continue receiving treatment in the least disruptive way. The blankets allow parents to feed, hold and snuggle their new-borns, which helps parents and can increase the rate of recovery of the baby.
The blankets are being funded by the Morrisons Foundation who kindly donated £20,000 this year to pay for the new equipment.