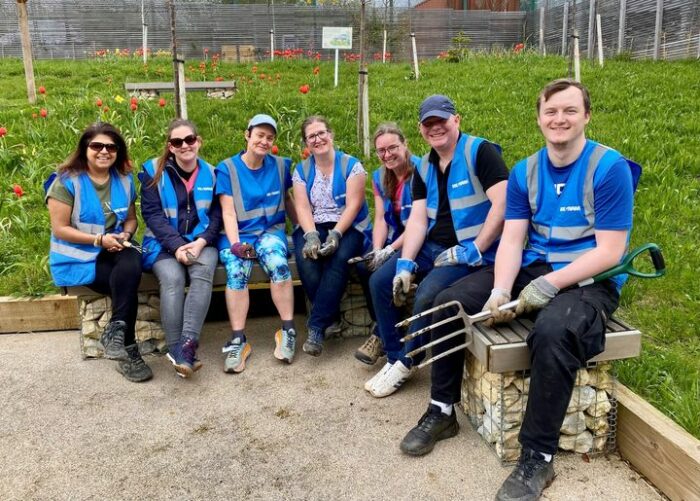 We were very lucky this week to have a visit from a team of volunteers from Milton Keynes-based Ingram Micro. They spent the day in the Cancer Centre gardens, tidying, weeding and planting seeds for the summer.
The Cancer Centre gardens are a big part of the patient experience here at Milton Keynes University Hospital. Our charity has proudly helped to create and maintain these spaces, alongside our supporters and volunteers, since the centre opened in 2020. They provide a lovely space for reflection and quiet away from the clinical area, as well as a peaceful space for visitors to wait in the warmer weather. It was great to have the helping hands from the Ingram Micro volunteers to make sure the garden is looking its best for the coming season.
If your company would like to support the hospital with volunteering, please drop us an email fundraising@mkuh.nhs.uk.