Alicja and Anna were inspired to join #TeamGreen for the MK Marathon Weekend and raise money for Milton Keynes Hospital Charity. Thanking units for the support they have received during the last 12 months.
In June last year Alicja was diagnosed with breast cancer at the age of 35. A disease that sadly took her Mum's life. After receiving chemotherapy, a double mastectomy and hormone treatment Alicja was given the all clear in January 2021.
"I was fortunate that my cancer was found early, and I was able to receive an exceptional treatment on the NHS which I will be forever grateful for. This time last year I could not imagine myself happy, fit and healthy, but here I am about to run half a marathon and I couldn't be more excited! I was never a runner, but I challenged myself to train towards 5 and then 10k. Running helped me to not only build my stamina again but also made a huge difference to my mental well-being. I feel grateful that I am able to do it."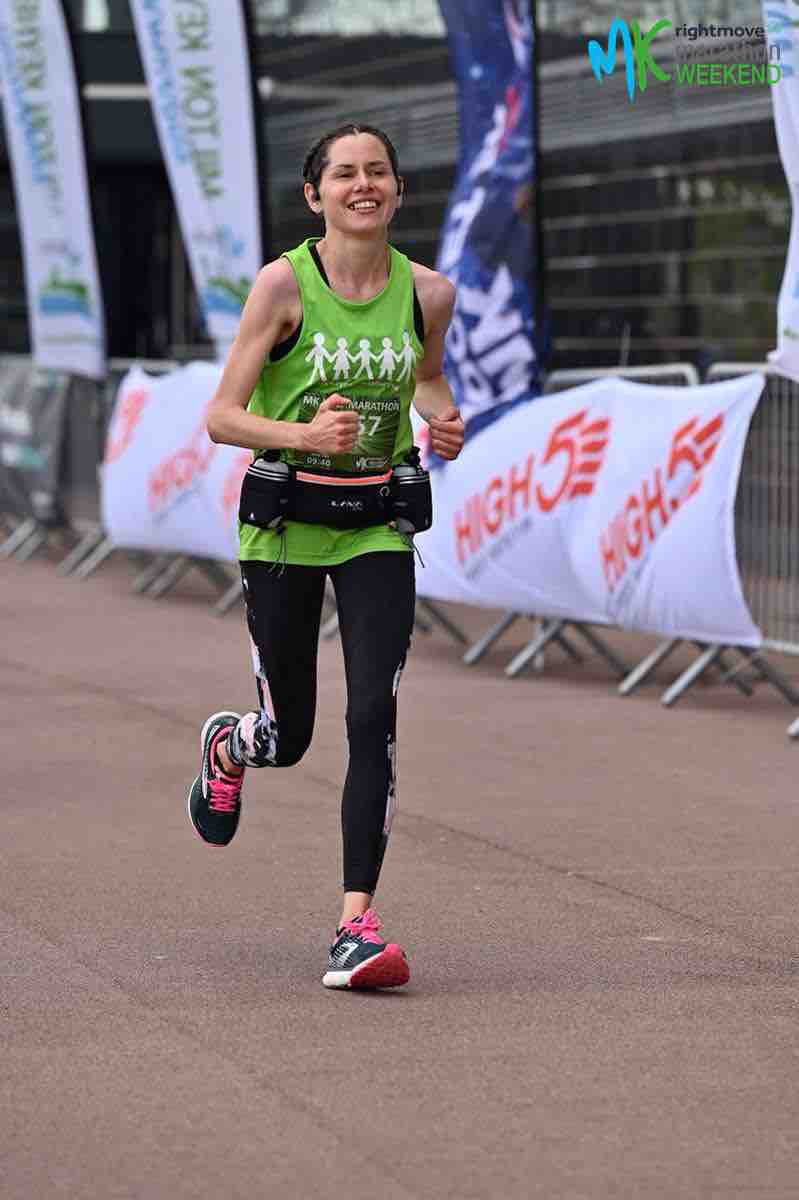 "I was shocked to see how many young people (men get breast cancer too!) suffer with this disease and how often the diagnosis is delayed due to various myths and misconceptions. I believe that I found my lump because I was breastfeeding at the time and touching my breasts more often. Sadly, breast cancer can also happen during pregnancy and breastfeeding! Early detection is key and gives the best chance in treating this horrid disease so please, please, please make checking your breasts/pecs a monthly habit and have any unusual changes checked by a professional! It could save your life!"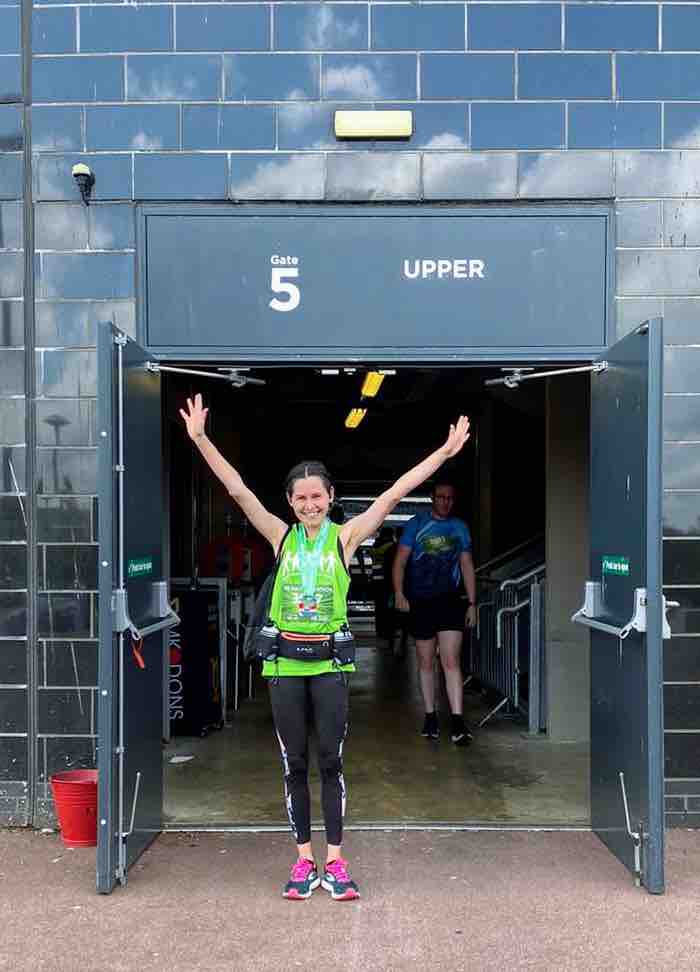 Alicja raised £1755 in total. £1,124 of this raised for the Cancer Centre and Breast Care Unit at Milton Keynes University Hospital, with the remainder going to the charity CoppaFeel. Supporting these organisations means the world to me. It will help me do something positive and give back a year on from my diagnosis, while hopefully supporting other women too.

Anna raised £394.50 for Milton Keynes Hospital Charity by running the Rocket 5K.
Anna sadly lost her Mum to Covid-19 on Christmas Day last year. She set herself the challenge of completing the Rocket 5k in memory of her Mum Linda. She started the Couch to 5K and set an initial fundraising target of £100 for Milton Keynes University Hospital to thank the staff on Ward 18 who cared for her Mum during the time she spent at MKUH.
"I am still in disbelief that I did it! At the start line, other runners sped off ahead of me and I felt pressured to run faster. But I remembered my training, to pace myself, because I want to finish the run. I predicted my total time using a pace calculator and I beat it! I saw people slowing down and walking but I did not want to do that and kept thinking of my mum and my running stats.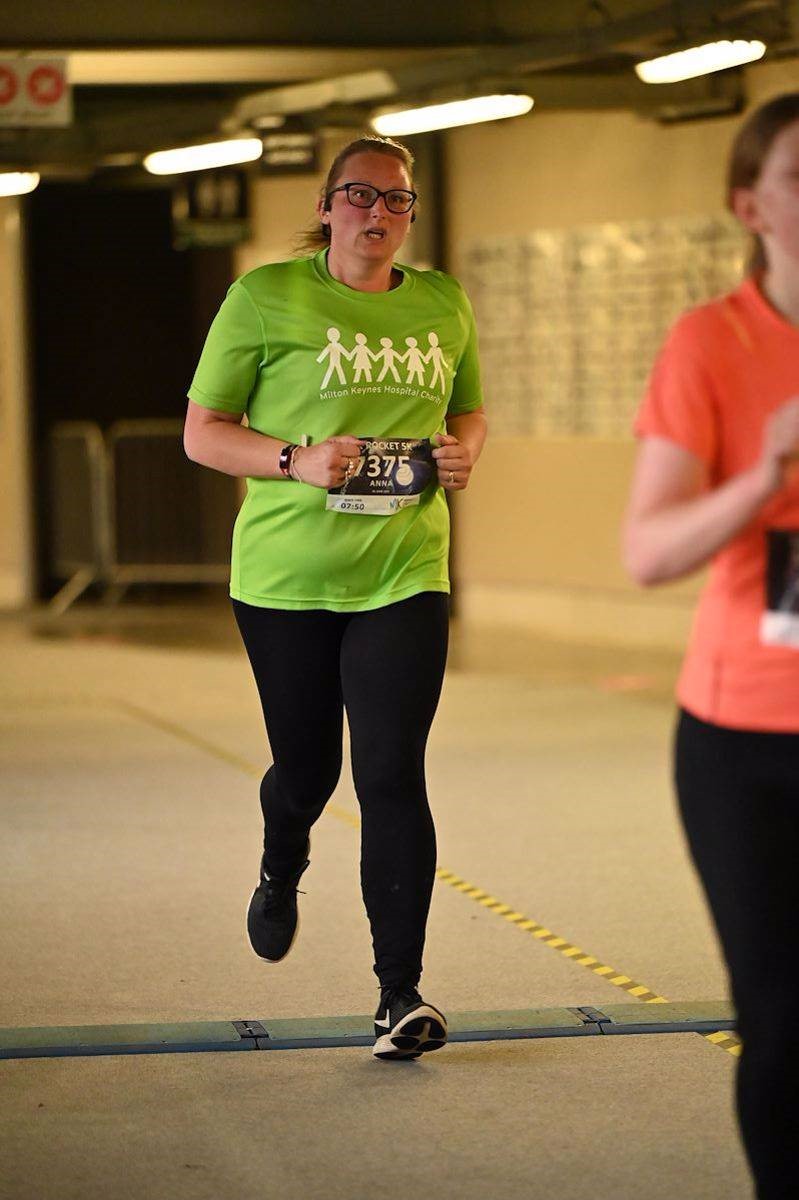 Passing the hospital was an important milestone for me, knowing it's where my fundraising was going in memory of my mum who died there.
I was starting to doubt myself when I approached the stadium, but people were cheering me on including my friends and husband which was so motivating! I saw the finish line as I entered the building and I sprinted to it!"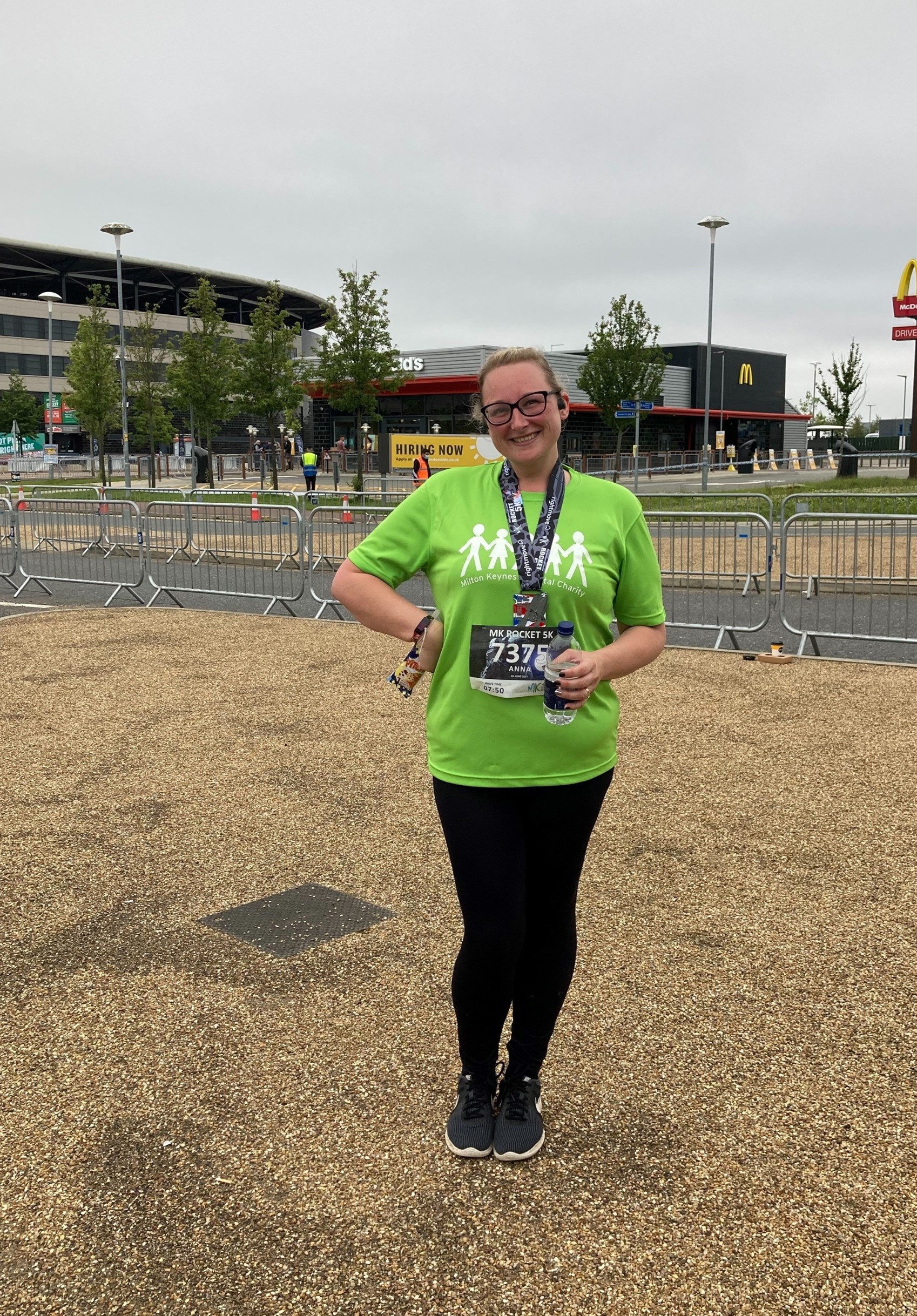 Thank you so much to Anna and Alicja for taking on such amazing personal challenges to raise money for Milton Keynes Hospital Charity. The funds will help make a difference to the experience of patients, their families and staff at Milton Keynes University Hospital.
To join Team Green for the 2022 MK Marathon Weekend email: fundraising@mkuh.nhs.uk