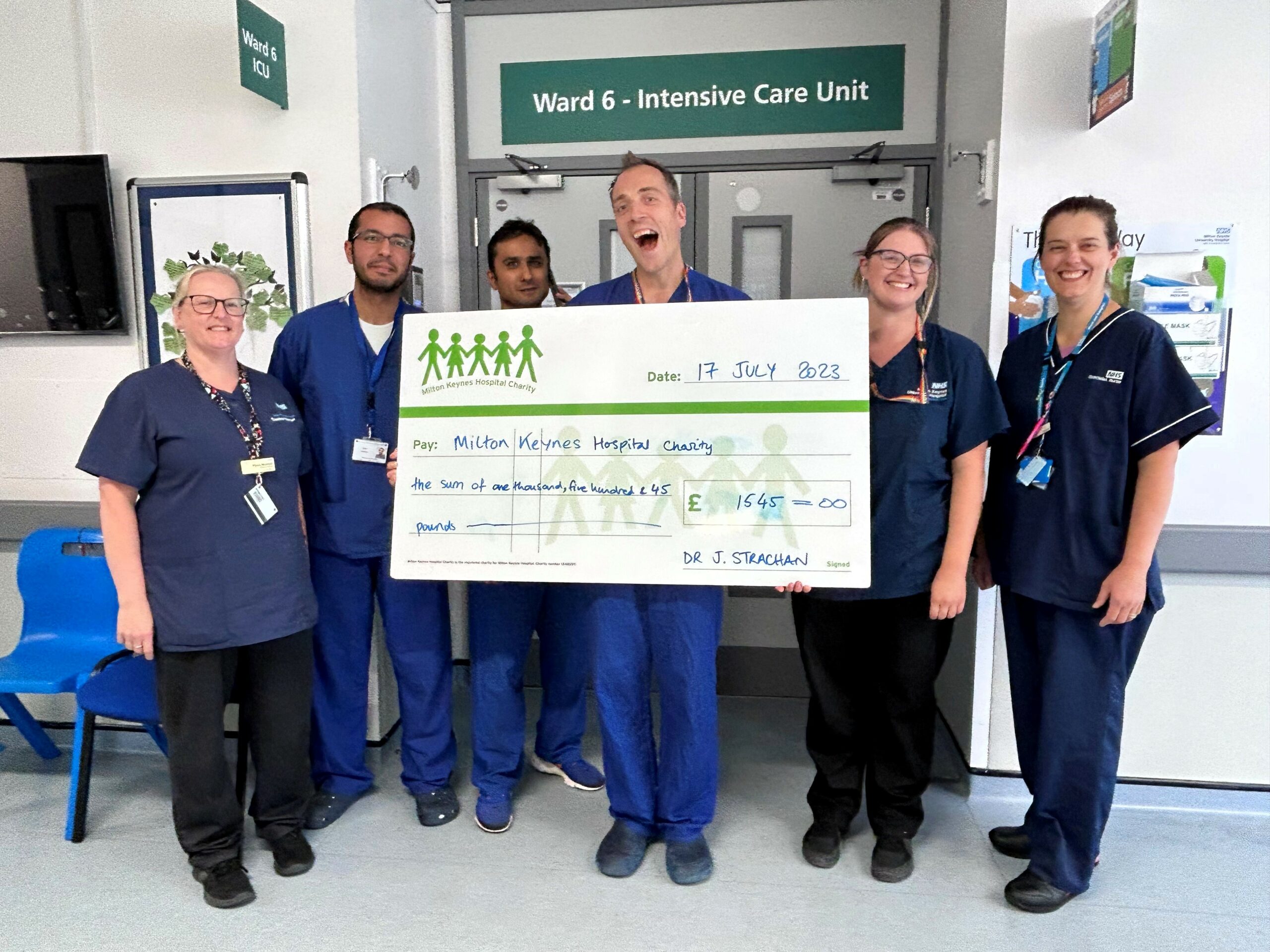 We'd like to give a huge thank you to MKUH consultant anaesthetist Dr Jamie Strachan, who officially presented the hospital charity with his donation of £1545 today, after embarking on a massive cycle ride from Lands' End to John O'Groats.
Jamie completed the unsupported bike ride across the length of the country in 10 days after cycling more than 1,696km, whilst raising funds for the new ICU (Intensive Care Unit) Relatives' Room. The room is a place where relatives can spend time whilst their loved one is being cared for in ICU, so they can take time away from the ward and have a sit down, a cup of tea or even a quick nap.
Jamie said: "When a loved one is critically ill – whatever the circumstances of their illness and recovery – it is a very anxious time for the friends and family, and the 'rellies rooms' are not always the calming spaces they ought to be. This is why I am fundraising to improve the space relatives have."
The current relatives' room at MKUH is functional but basic and Jamie's fundraising will go towards creating a comfortably furnished, non-clinical space for loved ones to retreat to at a very difficult and distressing time. The remaining funding for the room has been provided by existing charitable funds and donations received by Milton Keynes Hospital Charity.
If you are interested in supporting Milton Keynes Hospital Charity by fundraising, then please visit our Support Us page for more inspiration!