The incredible Ada stopped by the hospital earlier this month to present a cheque for £500 to the Neonatal unit.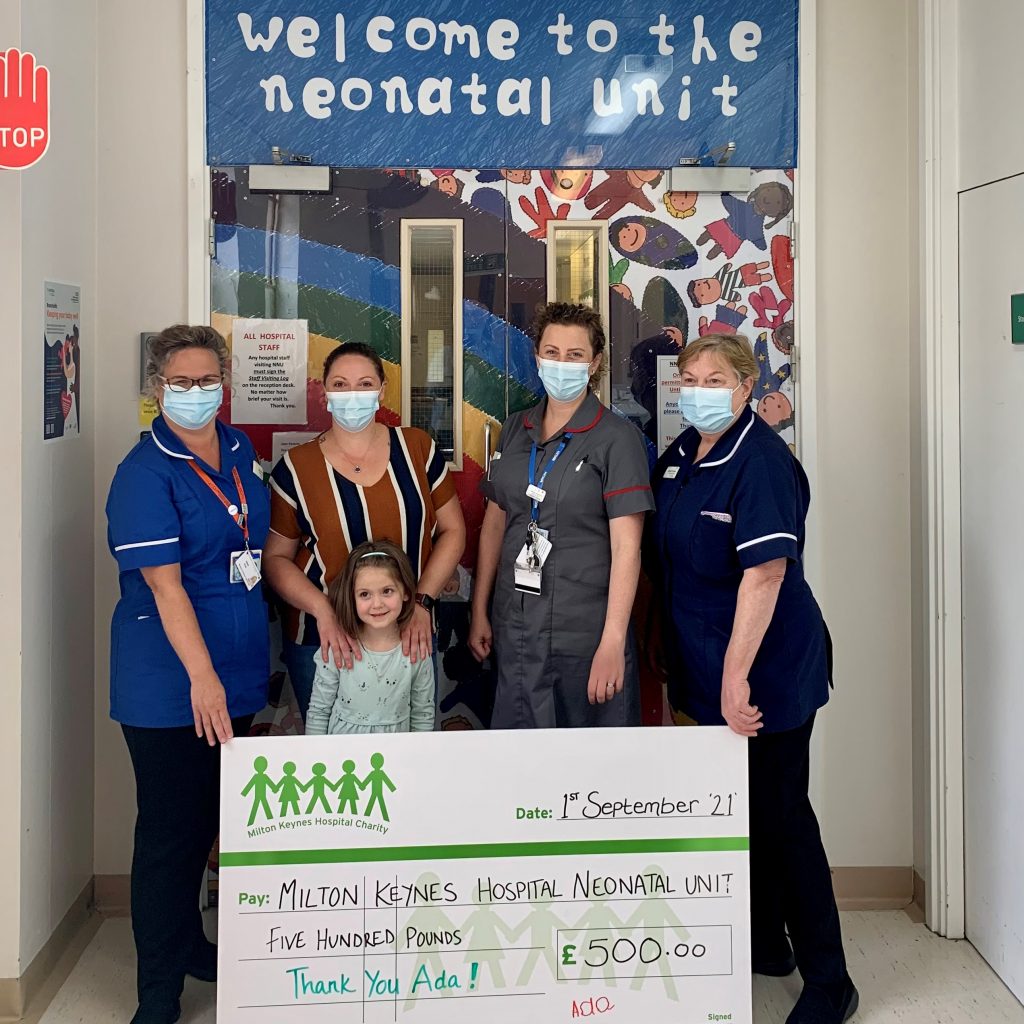 Ada (age 4) spent six weeks in the Neonatal unit when she was born and decided along with her parents to raise money to thank them for the incredible treatment and support the team provided.
Ada decided to raise the money by getting her friends and family to sponsor her first ever haircut. Raising £500 for the unit.
It was a pleasure meeting Ada and her parents who also dropped off a bag of treats to thank the incredible staff on the unit.
If you'd like to know more about fundraising or making a donation to your local hospital, fill in your details below.