The chairman of Milton Keynes-based specialist care provider, PJ Care, has donated a state-of-the-art incubator to the city's hospital as a 'thank you' for the care his son received.
Neil Russell responded to Milton Keynes Hospital Charity's fundraising appeal, which is aiming to raise enough money to buy four 'BabyLeo' incubators for its neonatal unit. The incubators offer the very best environment to babies born too early, too small or very ill.
Neil's son, Alfie, was cared for on the unit in 2018 when he was born seven weeks premature.
"Alfie went into an incubator the moment he was born," remembered Neil.
"Two days in, he stopped breathing and had to be intubated. He had a hole in one of his lungs which had caused it to collapse. It was a horrible time but the staff were out of this world.
"My partner, Michaela, and I lived in the hospital for the first week so we could be with him all the time. Lead nurse, Karen Rice, and her colleagues really helped us to stay positive. They made it feel as though we weren't in hospital. They were fantastic.
"We had complete confidence in their abilities and they included us in everything involving Alfie. This is our chance to give something back."
Milton Keynes Hospital Charity funds items over and above the NHS standard – adding value to, and not replacing, what the NHS provides. The 'BabyLeo' incubators will greatly enhance the life chances of babies admitted to the hospital's neonatal unit, which looks after 450 babies each year.
Head of Charity, Vanessa Holmes, said they also offer a much better experience for parents and staff.
She explained: "We asked nurses on the neonatal unit what their ideal incubator would be and the BabyLeo was it.
"It has an 'air curtain' that keeps the temperature constant for babies when the top is open. This means staff can reach in rather than through the traditional 'portholes' as they don't have to worry about the baby getting cold.
"The BabyLeo can also be moved up and down. This means mums who've had a C-section and can't stand for long, or who use a wheelchair, can see and touch their baby much more easily.
"They have in-built weighing scales so staff don't need to take babies out to check their weight. We can even play music through them or a bedtime story parents have recorded. They really are the 'Rolls Royce' of incubators and we are incredibly grateful to Neil for his donation."
As head of PJ Care, Neil is responsible for two neurological care centres in Milton Keynes; Bluebirds on Faraday Drive in Shenley Lodge and Mallard House on Dunthorpe Way in Grange Farm. The centres provide specialist neurological care for people with conditions such as Young and Early Onset dementia, Huntington's disease and acquired brain injuries.
Alfie is now a healthy two-year-old who loves jumping in puddles and bouncing on his trampoline at home in Bedford. Neil said they will be forever grateful to the staff at Milton Keynes Hospital.
He added: "The care Alfie, and we as parents, received during such an awful time was amazing and we hope that by supporting the hospital's fundraising campaign we are helping to give other babies the very best start in life."
Milton Keynes Hospital Charity is halfway to reaching its fundraising total of £100,000 to buy four BabyLeo incubators. Donations can be made to the appeal via their website www.mkhcharity.org.uk or by taking part in the charity's 'Be Seen in Green' campaign throughout October www.mkhcharity.org.uk/be-seen-in-green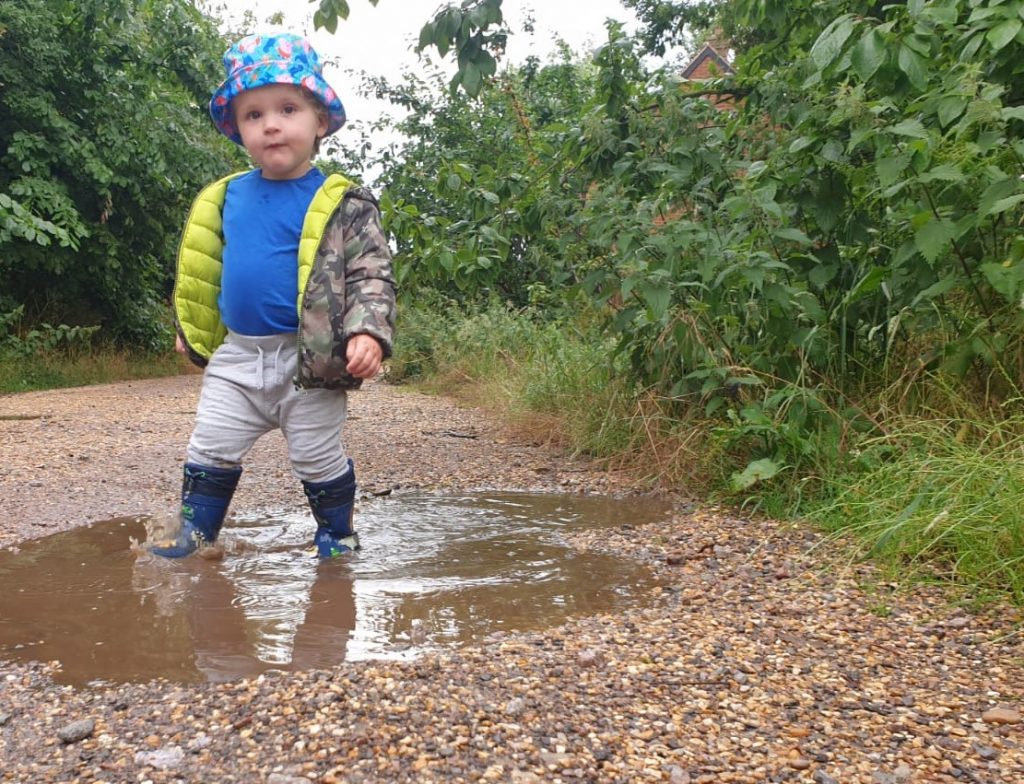 About PJ Care
PJ Care is an award-winning, leading independent provider of specialist neurological care and rehabilitation for adults with physical illness, varying levels of mobility and challenging behaviours.
We use a resident-centred approach in environments that are designed to promote the highest quality of life.
For more information or to arrange an interview, please contact Lisa Pettifer on 07791 126372 or email lisapettifer@springup-pr.com