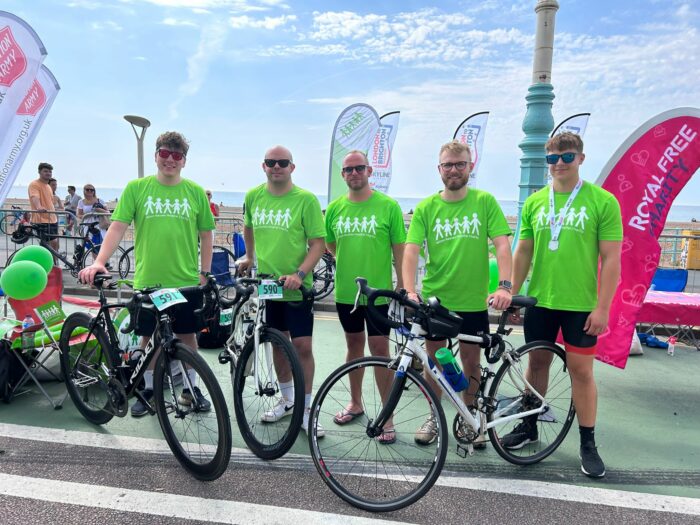 Earlier in September, 12 intrepid cyclists tackled the 55-mile course between London and Brighton to raise money for the hospital.
Our teams battled through record temperatures to complete the challenge, which included cycling up Ditchling Beacon – the highest point in Sussex! The triumphant cyclists all completed the ride between two and four hours of leaving the starting point in Clapham, and were welcomed by the charity team at the finish line on the sea front in Brighton.
Thanks to all this amazing effort, over £4,500 was raised for the hospital, supporting both dementia care and our ongoing Radiotherapy appeal.
Are you interested in taking part in next year's ride? Email us at fundraising@mkuh.nhs.uk to put your name on a waiting list for spaces.