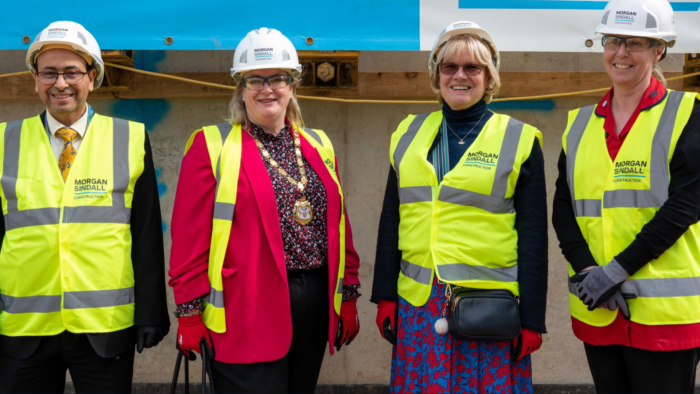 Last week we were delighted to have some of our friends and supporters of the charity's Radiotherapy Appeal attend a special 'Topping Out' ceremony on the building's site.
Celebrating the radiotherapy building reaching its highest point, we'd like to say a big thank you to Melanie Beck, CEO of My Milton Keynes, who took the time to speak to people about her experience as a patient and what supporting this project means. We were also very pleased to welcome Amanda Marlow, Mayor of Milton Keynes to the event as our guest.
This building will transform the lives of so many people in and around MK by bringing cancer care closer to home – and for many, it'll be the difference between having a long, stressful journey up to 40 miles away, or being able to receive treatment just around the corner.
A huge thank you to the Morgan Sindall Construction team for organising and hosting this special event, alongside our colleagues at MKUH.
Pictured is Professor Hany Eldeeb, Consultant Clinical Oncologist at MKUH, Mayor of MK Amanda Marlow, Melanie Beck OBE and Sally Burnie, Lead Cancer Nurse and Head of Cancer Services.
For more information on our radiotherapy appeal you can visit the Radiotherapy Appeal page.