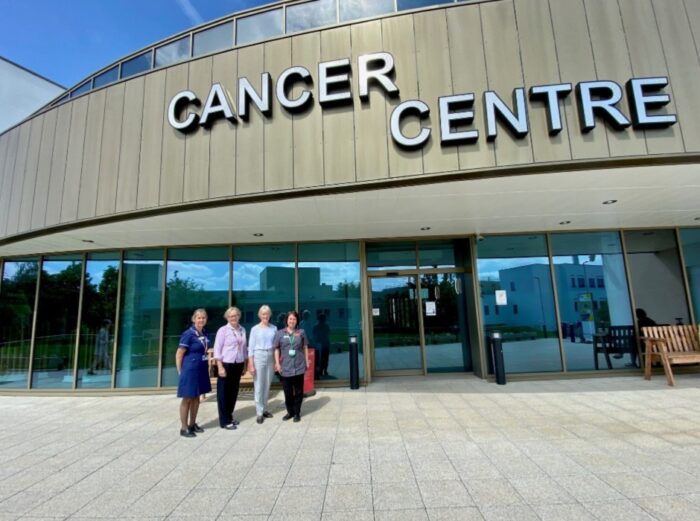 This May 24, we had the pleasure of hosting The Countess Howe, His Majesty's Lord-Lieutenant of Buckinghamshire.

Countess Howe was met by MKUH Chair Alison Davis, Charity Associate Director Vanessa Holmes, Lead Chemotherapy Nurse Alison Sandaver and Palliative Care Lead Gail Oliver. She was given a tour of the MKUH Cancer Centre as well as the new radiotherapy build.

The charity team were delighted to showcase some of the items and projects that are making a difference on site – thanks only to support from our donors, grants and other supporters. This included artwork in and around the centre, peaceful garden spaces, comfort boxes for patients receiving palliative and end of life care as well as additional rooms for patients to discuss treatment paths and plans.

A huge thank you to Countess Howe for taking some time to visit us and see first-hand the wonderful work taking place at Milton Keynes University Hospital.