Volunteer
Our fundraising volunteers are the face and voice of the hospital charity in the local community – and we always welcome new people to help!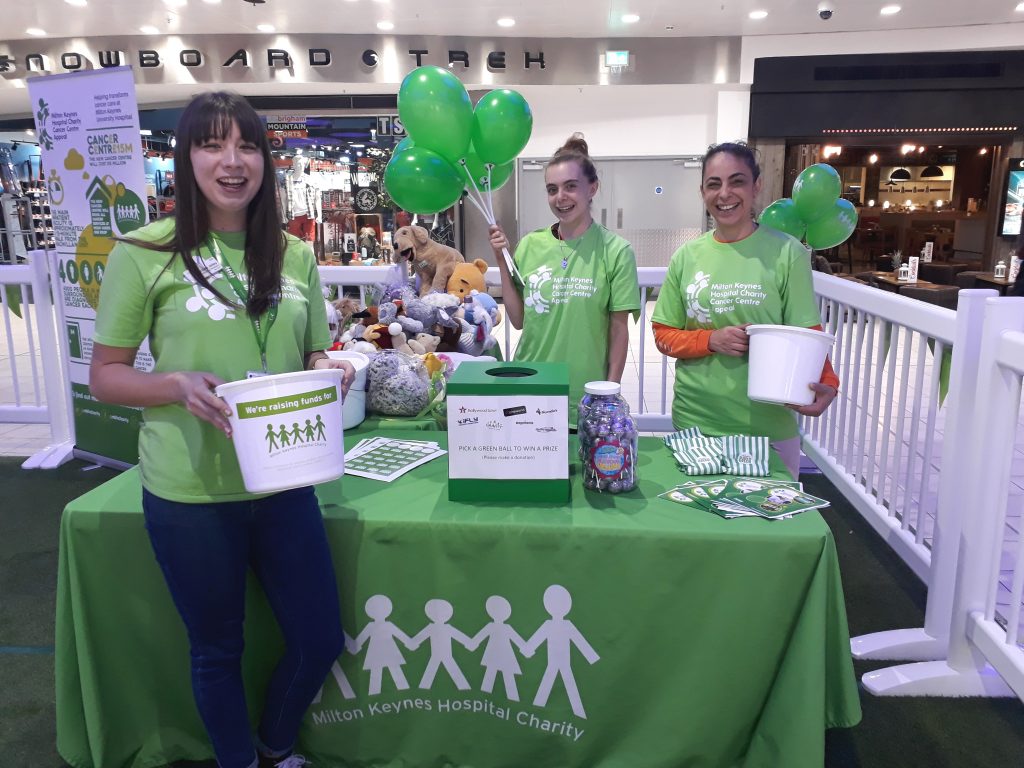 There are many ways to get involved:
Assisting us with Charity of the Year partnerships
Supporting us at community events – including the Community Car Raffle, and MK Dons collections days
Supporting participants in challenge events by being part of a cheering squad
Spreading the word among friends, family and colleagues, to encourage others to support us
Running stalls for the charity at fairs, carnivals and special events
Distributing collection tins and fundraising materials
Attending cheque presentations and events on behalf of the charity
Why not check out our current volunteer opportunities below!
Current opportunities
If you want to be a fundraising volunteer for Milton Keynes Hospital Charity then please contact us by emailing fundraising@mkuh.nhs.uk or call 01908 996038.