Last month the Neonatal team at Milton Keynes University Hospital joined clinicians around the world to celebrate Kangaroo Care Day
Named Kangaroo Care after the way Kangaroos keep their babies in their pouch.
Kangaroo Care Day celebrates skin-to-skin contact when a baby is placed against the parent's chest.
Skin-to-skin contact helps parents feel closer to their baby and is particularly important for the wellbeing of babies in the Neonatal Unit. It also has many more benefits including:
Kangaroo care will calm and relax your baby. Just being close to your chest will comfort them thanks to things like the reassuring rhythm of a heartbeat.
Can improve lactation, help with breast feeding and help babies gain weight.
Helps keep the baby warm by regulating their temperature.
Releases oxytocin of both parent and baby, Oxytocin is a pain reliever. That's why babies given kangaroo care can experience less pain and cry less than those who are in incubators.
Kangaroo care can help babies to regulate their heart and breathing rates.
It is thought to help decrease neonatal mortality and help small babies be discharged from hospital early.
Thanks to donations received to Milton Keynes Hospital Charity. Our neonatal unit the team was able to celebrate Kangaroo Care Day in style.
Donations for the unit allowed us to purchase the items needed by the team to create a wonderful Kangaroo Care Bundle, with lots of information about skin-to-skin, a large super soft muslin blanket, a small kangaroo keepsake and a copy of 'Guess How Much I Love You' to read during the skin-to-skin.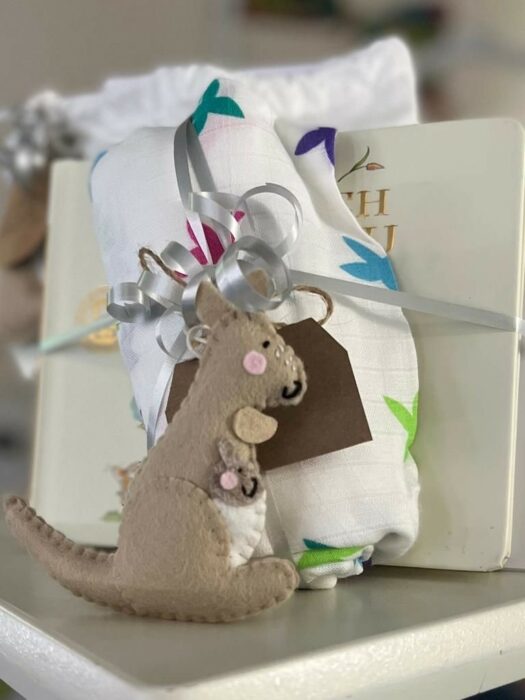 The gift bundles were greatfully received by the families with babies on the unit who spent the day celebrating kangaroo care with lots of cuddles with their little ones.
If you would like to help us continue supporting our littlest patients and their families please donate to the Neonatal Unit: https://mkhcharity.enthuse.com/donate or email fundraising@mkuh.nhs.uk to find out more.