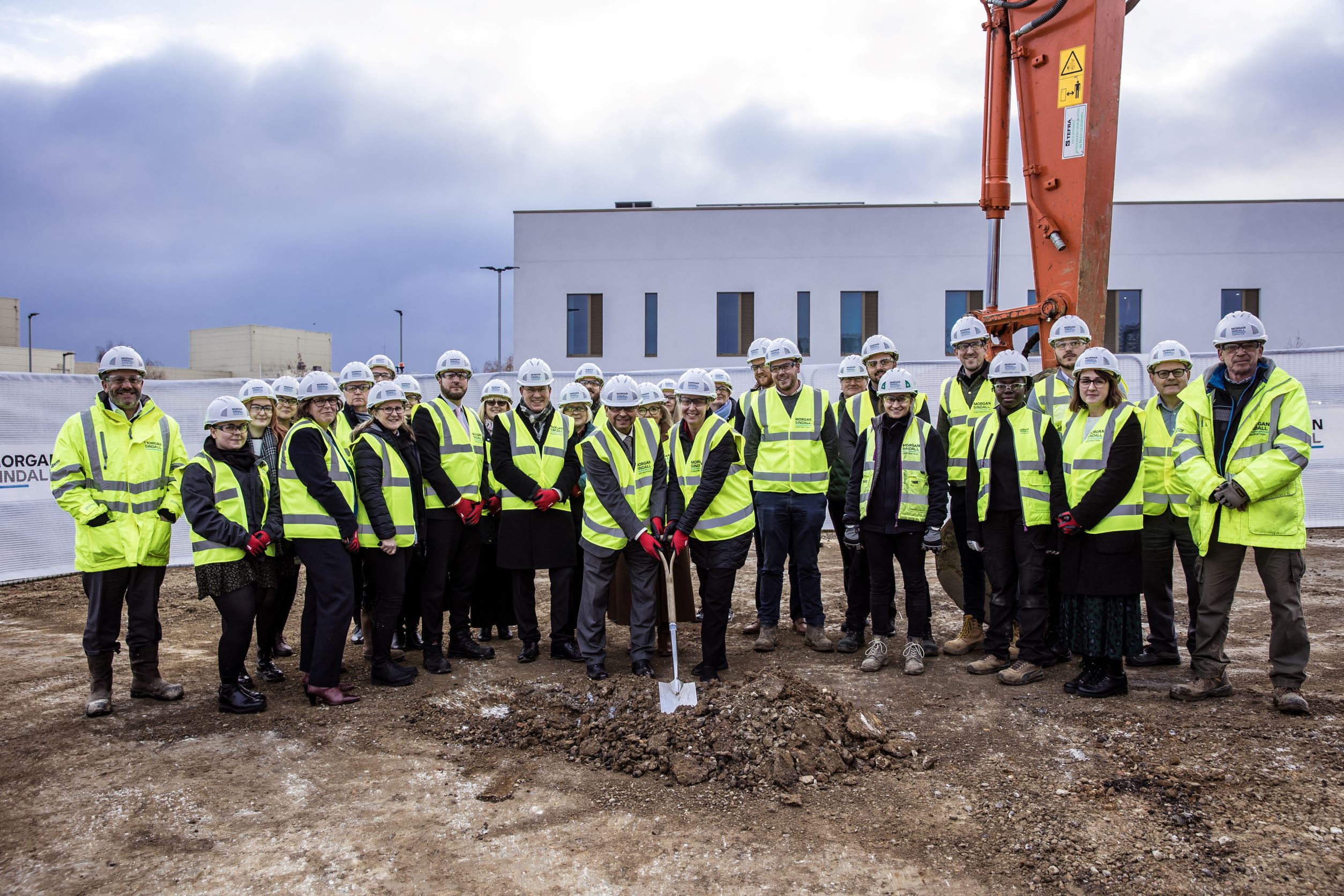 This month the groundbreaking ceremony for the new MKUH radiotherapy unit took place.
The charity team, alongside hospital staff and partner representatives from Milton Keynes City Council and Oxford University Hospitals, attended the event on Wednesday December 14.
Attendees heard presentations from Sally Burnie, MKUH's Head of Cancer Services and Carol Scott, Lead Therapeutic Radiographer & Deputy Clinical Director at Oxford University Hospitals, explaining how the new facility will improve the treatment that patients receive locally.
The new facility will improve access to radiotherapy for patients who currently have to travel to other hospitals in the region to receive their specialist treatment. It will make a huge difference to people needing radiotherapy in the MK area, who sometimes need to make 10-hour round trips – or in some cases, sadly refuse treatment as the journey is just too much.

The new unit will be situated adjacent to the hospital's Cancer Centre and is due to be open Summer 2024.

When complete, the radiotherapy unit will house two state-of-the-art medical linear accelerator (Linac) bunkers and will include a main reception, consultation rooms and a CT scanner area.
The charity will be releasing details of how people can support the new build with charitable donations in the new year.