World Prematurity Day (17th November) is a global movement to raise awareness of premature birth and the sometimes-devastating impact it can have on families.
One in 10 babies in and around Milton Keynes is born prematurely, and last year the neonatal unit at Milton Keynes University Hospital had around 425 admissions. We want to ensure that these tiny patients and their families are given the best care with the latest in technology and medical equipment. Also, we want to ensure that they have the best possible experience, being kept comfortable during their time on the unit, which can sometimes last for months – whether that's creating a space for a nap or a comfortable sofa to sit on and have a cup of tea.
BabyLeo incubators
In 2020 we funded three state of the art BabyLeo incubators for the unit, and now they have been used for some time, the neonatal would like an additional incubator to meet an increasing demand.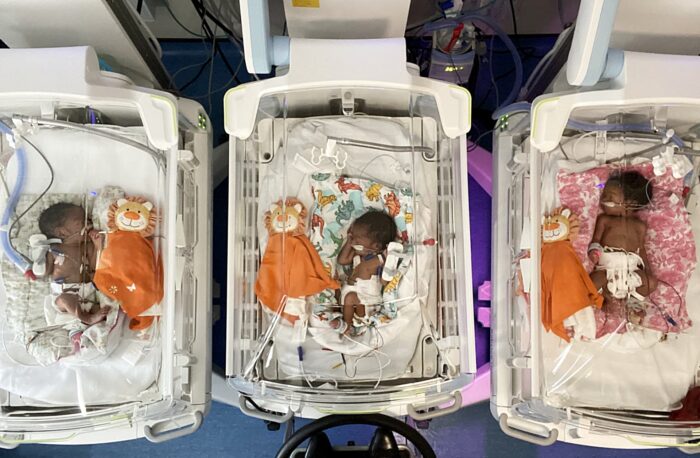 We have pledged to raise funds for a fourth BabyLeo and we would love your support!
How you can help
We are inviting schools across Milton Keynes and the surrounding areas to hold a non-uniform day and dress up as superheroes, paying £1 to take part. All money raised will go towards a new incubator on the neonatal unit. You can hold your event on World Prematurity Day, or on another date that suits you.
In return, we can support you in the lead up to your day, provide collecting tins or buckets, and other helpful resources to make your activity as super as possible!
Upon signing up, schools will be entered into a prize draw to have our local Neonatal Unit Matron come in and talk to students about the unit and our tiny patients. If this sounds like something you, or a school local to you would like to be a part of then please get in touch by calling 01908 997643 or email us at: Fundraising@mkuh.nhs.uk