About Be Seen In Green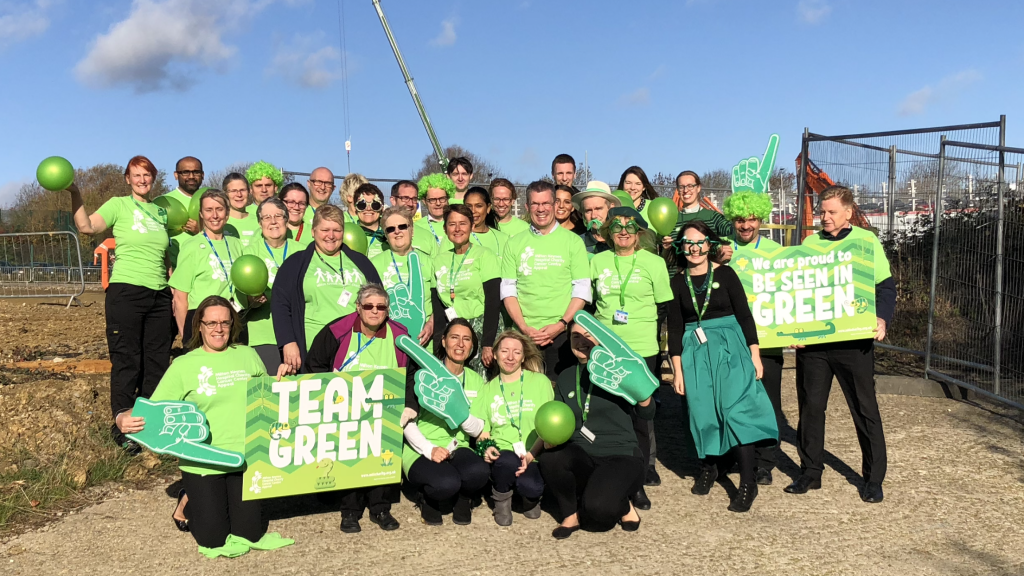 Milton Keynes Hospital Charity launched its flagship event 'Be Seen In Green' in 2019, urging people in the Milton Keynes community to help raise money for the new cancer centre being built at the hospital.
Over 40 organisations including schools, community groups, and local businesses, donned their green outfits and baked green cakes, among a creative variety of other activities, and helped to raise an incredible £22,000!
The cancer centre opened in March 2020 and is helping to transform cancer care for our region by bringing the hospital's cancer services under one roof, and providing a bright, welcoming and more spacious place for people who are undergoing treatment for cancer, as well as their families.
For Milton Keynes and surrounding areas, this is a once in a generation chance to make huge progress in the fight against cancer, which is why support from people such as you is so important – thank you.
2020 has certainly not been the year that any of us expected, so this time around we'll be running this special event throughout the month of October – our only fundraising event of the year due to Covid-19 – with a goal of raising enough funds to purchase a BabyLeo incubator for our tiniest patients on the neonatal unit.
You can help us make a difference by doing anything green-themed; whether that's a virtual quiz with a green-themed round; a socially-distanced great green bake off; you could walk a marathon or hold an online sponsored karaoke competition! Big or small, everything you do will help make a difference to little lives.
fundraising@mkuh.nhs.uk
01908 997643
@mkhcharity