Be Seen In Green Launch Event – 2019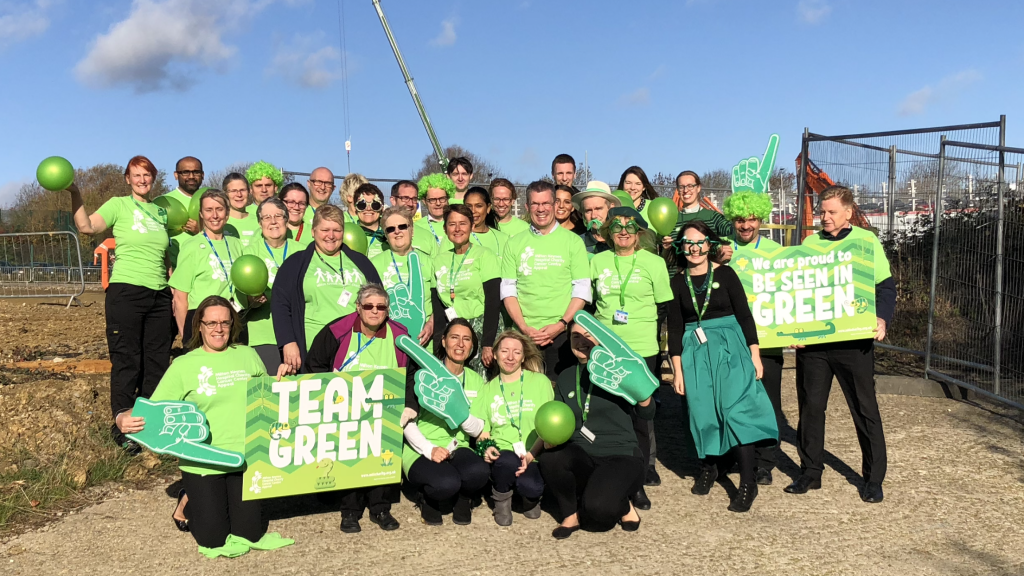 Milton Keynes Hospital Charity is urging people in the Milton Keynes community to 'Be Seen in Green' and raise money for the Cancer Centre Appeal.
The Appeal, which was launched in June 2018, will raise the final £2.5m needed to build a new cancer centre on the hospital site. The new centre will mean that the hospital can better support each and every cancer patient in an excellent environment close to their homes.
Jenny Howells, Senior Community and Events Fundraiser at Milton Keynes Hospital Charity said: "I am so excited to be launching this campaign today, it's a fun and easy idea that anyone can get involved with – whether that's a group of friends, your workplace, or your school.
"I'd love the whole of Milton Keynes to join Team Green to help us towards our fundraising goal."
"Be Seen In Green is just another way people and organisations can support the Cancer Centre Appeal, with the simple concept of giving any fundraising a green theme!"
Pictured above: staff from Milton Keynes University Hospital celebrating the launch of Be Seen In Green.