MK Marathon Cheer Squad
MK Marathon Cheer Squad!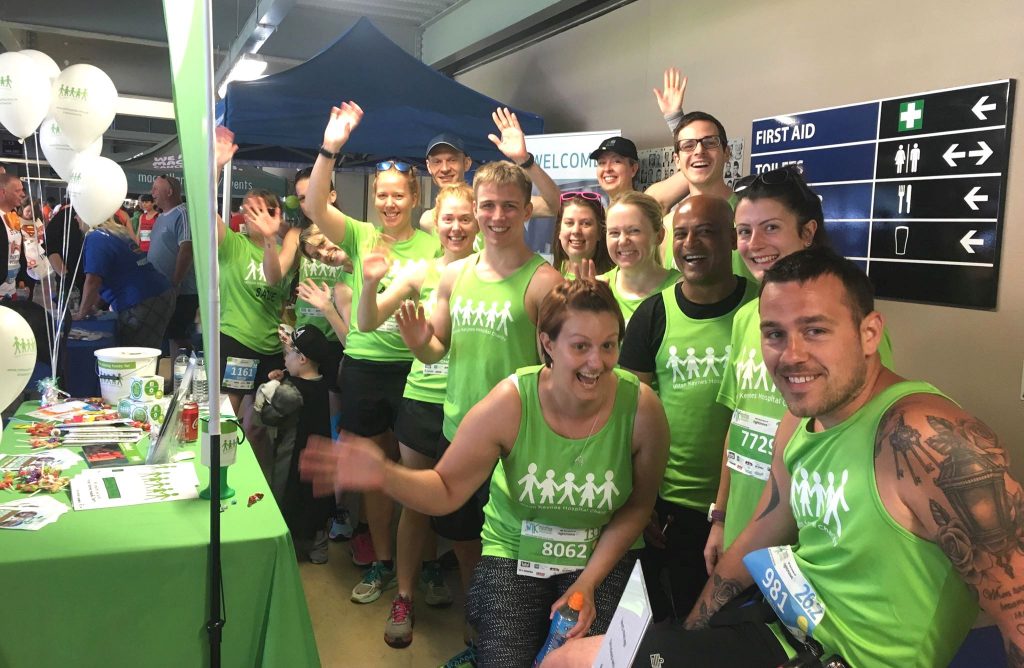 The MK Marathon, which is consistently ranked in the top 10 UK marathons  returns on Monday 6th May 2019 – with an amazing stadium:MK finish!
In 2018, Team Milton Keynes Hospital Charity, made up of 29 runners who took part in both the marathon and half-marathon, raised an incredible £13,000 – a fantastic result!
We are very proud to announce that we will once again be taking part in this an exciting event and we need your help!
We are looking for enthusiastic volunteers to join us at the event to help set up our team area, this will involve putting up banners, blowing up balloons, giving out sweets and leaflets, manning an information stand, and be part of the cheering squad at the finish line to celebrate our runners!
Approximate timings for the whole day: 7am – 4pm
What's the next step?
If you can spare a few hours (e.g 7am – 10am, 12pm – 4pm)  then please get in touch on fundraising@mkuh.nhs.uk or call 01908 996221.