Sacrifice Pro Wrestling – Shattered Dreams 3
Sacrifice Pro Wrestling – Shattered Dreams 3
Sacrifice Pro is a wrestling company, started in 2017 with the aim to bring high octane entertainment to Leighton Buzzard, as well as raise money for good causes.
On Sunday August 11th, Sacrifice returns to Cedars Upper School in Leighton Buzzard with Shattered Dreams 3, with all proceeds going to our Cancer Centre Appeal.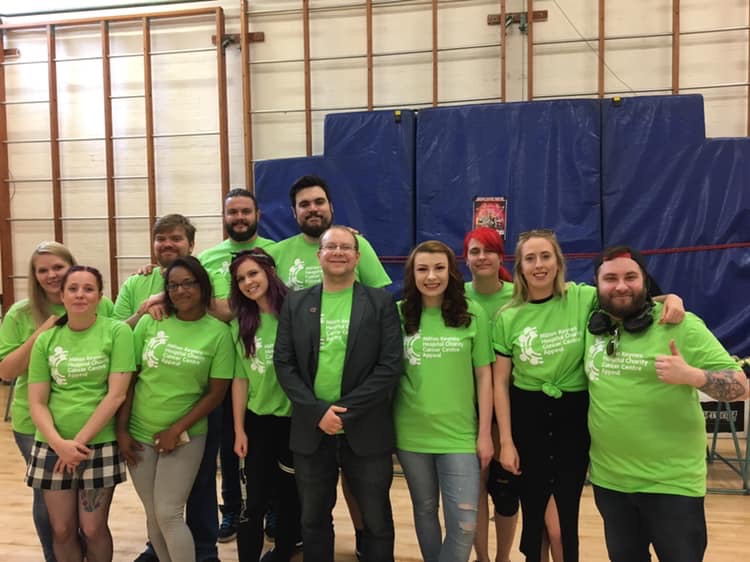 At Shattered Dreams 3, Ultimate Sacrifice Champion Cy Gregory will defend his title in District Warfare. Tim Lee has already qualified from the Tag Team district, Tommy Kyle qualified from the Cruiserweight district. The heavyweight district qualifier will take place on the night, but can Cy Gregory retain his title against the best of the best from each district?
During July\'s show, the 6 men battling for the heavyweight spot were announced – Bjorn, Kent Nelson, John Grimm, Sunset Skip, Roy Johnson, and Levi Muir will go head to head, but only one man can advance to face Cy, Tim, and Tommy in the main event.
It has also been announced that William Eaver will make his long awaited return to Sacrifice, and Saints of Sacrifice Tag Team Champions The Hitset will defend their titles.
Shattered Dreams is a show synonymous with shocking moments and more twists and turns than a fairground ride. The third annual installment is shaping up to top them all!
Date: Sunday August 11th 2019
Place: Cedars Upper School, Leighton Buzzard
Time: Doors 4pm, first bell 4:30pm
Tickets start at £6 and can be bought in advance HERE.
We look forward to seeing you then!